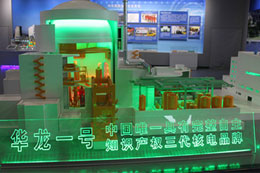 The economy in China has been developing fast at an unprecedented speed and has maintained such a speed in 2014 at 7.4% increase of GDP even at the world financial crisis and is expected to keep 7% increase in 2015. To keep pace with this fast demand, China needs much energy to maintain its social and economic development and to protect the natural environment.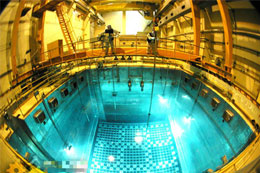 The Chinese government made a commitment formally to the world that compared to 2005, China would cut its carbon emission intensity at 40% to 45% by unit of GDP and the non-fossil energy consumption would reach 15% before 2020.
In November 2014, the Chinese Central Government published "The Action Plan for Energy Development Strategy (2014~2020)" which clearly defined the goal of nuclear power development in China, i.e., nuclear power should reach 58GWe operational by 2020 and 30GWe under construction by then. This means that China will need 35GWe new builds, approximately 5 to 6 units to start construction before 2020. The new investment in nuclear power is around 100 billion Yuan each year. By the end of May 2015, the Chinese Government has approved the start of construction of 2 projects of 4 units (Hongyanhe 5 & 6, and Fuqing 5& 6).
In addition, China is also cooperating with many other countries in building nuclear power plant internationally. Hualong-1(ACP1000) has landed successfully in Pakistan. In February 2015, China and Argentina signed an agreement on the construction of PWR reactor in Argentina. China is also discussing with UK, South Africa, Romania, Brazil and many other countries.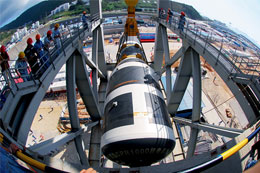 Another inspiring progress is that the R & D in nuclear industry in China has made great progress. China's 3rd Generation nuclear power design "Hualong-1" has started pouring the first concrete for the nuclear island at Fuqing site (Unit 5) on May 7, 2015. The CAP1400 has poured concrete for the conventional island on April 25, 2015. For the small modular reactor ACP100, CNNC completed the technical option selection. The Chinese Experimental Fast Reactor reached full power in December 2014 and stayed in full power level for 72 hours. China is also a very active member in GIF. Chinese experts are also participating international research program, such as the International Thermonuclear Experimental Reactor (ITER).
● In Concurrence with the 20th PBNC
Another special feature of NIC 2016 is the concurrent event of PBNC, the 20th Pacific Basin Nuclear Conference will be held at the same time and venue with NIC 2016. PBNC is a premier biannual global nuclear conference hosted by the Pacific Basin nuclear societies under the auspices of the Pacific Nuclear Council. The Conference itself is expected to attract 700-1000 outstanding nuclear scientists, industry executives and government officials from all over the world.
SO join us in NIC 2016 nuclear tradeshow and explore China's great nuclear market!