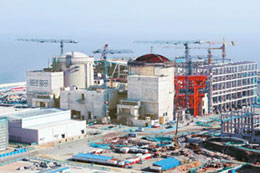 China Nuclear will step into a new era.
Since October 2016, The Party and the National Leaders of China have made important instructions on nuclear energy field and emphasized that "developing nuclear industry is a national security issue worth high attentions, and China shall learn from international experience, enhance overall planning, promote this work scientifically and in good order". At the end of 2016, the State Council has convened Special Sessions to restudy and made special arrangements for advancing development of nuclear field, including explicating the purpose and responsibility of the further development, establishing nuclear industry as the newest strategy for innovation and sustainable development of the energy field.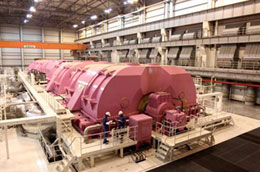 As clear energy, nuclear power has an indispensable function in the background of national energy structure modification, energy conservation and emission reduction, as well as environmental protection. China's nuclear industry has experienced Japan Fukushima nuclear incident and suffered a short silence in 2011. Benefited from the up-gradation of nuclear technology and the trend of clear energy replacing traditional fossil energy, China nuclear industry has been developing back on track gradually.
Until August 2016, China has 34 nuclear power units in operation which ranked No. 4 in the world only after the US, France and Russia. Speaking of the nuclear units under construction, China has 20 new units which ranked No. 1 in the world, occupying 40% of the world market. China has become the fastest growing country in the world of nuclear power. Nuclear Power Operating Report 2016 stated that China has 35 units for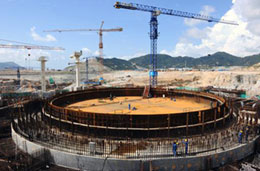 commercial use till December 31, 2016, and newly increased 7 units compared to 2015, which means China nuclear has already replaced 60 million tons of coal. February 17, 2017 National Energy Administration published Guidelines of Energy Work mentioned that (NEA) would promote the approval of qualified nuclear power plant to begin construction and 8 units are in the plan. According to the requirement of Energy DevelopmentStrategy Action Plan 2014-2020, China will reach 5800 MWE of installed capacity in 2020, and the capacity under construction shall reach over 3000 MWE. Based on the data of 2015, China still has 40 more units to begin construction. Counting the investment as RMB 15 billion for each unit, the scale of newly increased nuclear power market is approximately RMB 600 billion, among which nuclear equipment occupies 50% of the total, that is to say, there will be RMB 300 billion growth space in nuclear power over the next 5 years.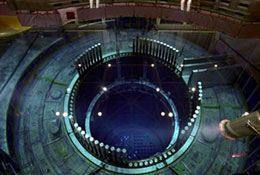 Currently, China is still developing low carbon energy which means nuclear energy has a wide prospect. With the improvement of the nuclear technology and accumulation of the operation experiences, China nuclear power plant will have higher security standards and play a more and more important role in the national energy transition process.